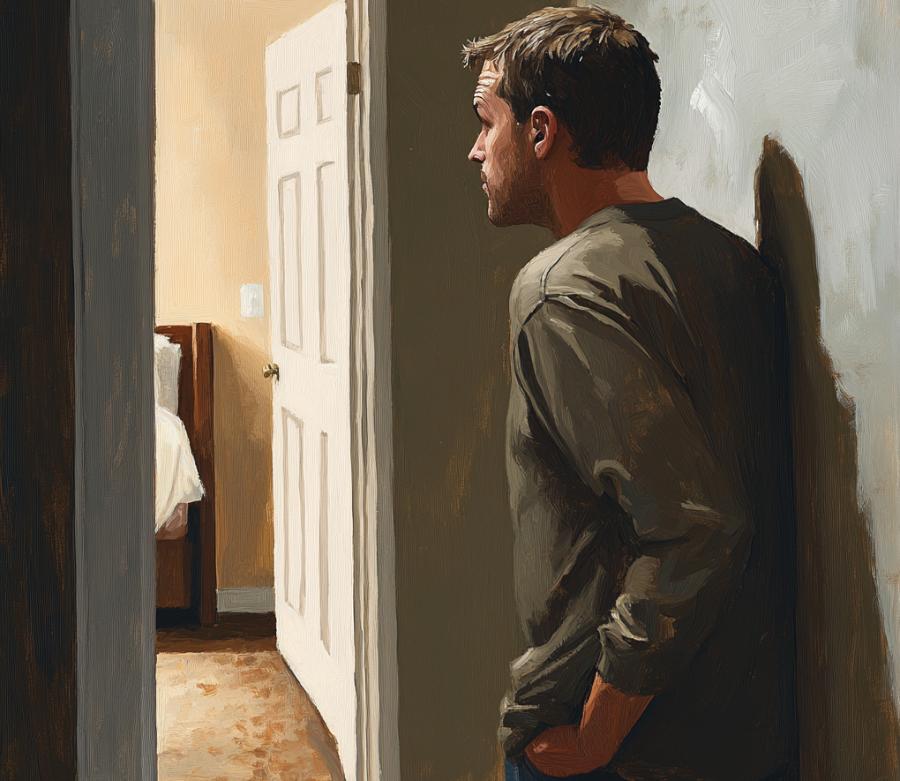 My Wife Star - The adventure you read here is true, only the names have been changed to protect those involved; I hope you like reading just 1 of the acts that my wife Star, Myself Avid and Rod had, this is the first encounter...

And although with this threesome I didn't get any pictures, I have an awesome horny memory that will last me the rest of my life.

We sat with our gentleman friend at the local sea side hotel, as a "blind date" His name was Rod, and we explained our circumstances and why we were doing what we had set out to do, even though it became painfully obvious and apparent Rod didn't believe us.

I believe Rod had a very large penis, not that I knew that before he partnered with us, in fact the biggest that Star had ever had, he thought he could curl any woman's toes with it, at least that was what was written on his profile.

But when asked by Star about what it meant to be curling women's toes, he didn't have any answer to it; he said I don't know what it meant it just sounded good so I thought I would write it on my profile.

Apparently he thought he was god's gift to having a big penis, but would he be able to give my lover a sexual adventure that she would love to cling onto?

Star and I had made it a rule to never have sex with any one on the first date or meeting, which was a good decision to make, there was an awefully large number of men that would expect to meet someone for the first time and get straight in to having sex, no matter if there was any chemistry or not.

Even though he was giving off all the right chemicals and signals to Star, we were not going to have sex on the first date with him, Rod was holding her hand as we stood next to his car, across the road from the hotel, and before he got into his car he gave Star a nice passionate kiss before leaving the car park.

We had made a decision to go with Rod for our first attempt, giving him another meeting, but this time we gave him the opportunity to come to our home.

Star spent hours getting ready; preparing herself, SHE LOOKED GORGEOUS!

Even though I have always thought those exact words.

It was a hot and humid day to contend with, and our nerves were also running hot, by the time that Rod had arrived shortly after seven thirty pm, he sat in one of our single armchairs, watching the T.V we had going as background noise, while I was busy doing the hospitality thing, making the coffees in an attempt to make it a little more comfortable for our nervous new guest.

A little while had passed and after talking with him, Star got up, and she headed towards Rod, she paused, standing in front of him, then seductively and slowly pulling him out of the seat, they started to dance slowly to a Norah Jones song that was playing, this is something that I have never done in all the time I have been with Star, dancing is not my thing I actually consider myself to have three left feet, but after seeing them dance I had to try it once, when Star had finished she moved him over to the three seat lounge, to begin the adventure. I was sitting at one end of it, Star sat Rod at the other end of it but checking with me all the time to make sure she wasn't doing anything that was wrong by me, both men were very erect and very horny for her, and anticipating that sweet smelling woman, Stars favorite perfume has always been 'TABU'.

WOW she looked so good to both of us.

Rod and Star started by kissing passionately, the only trouble with that was Rod was a clean shaved man that had a lot of stubble and it would often burn Star's lips making her uncomfortable when kissing him. I sat and watched, all the time I was getting anxious and very horny around them both.

Star could see how horny I was feeling as she swapped her kisses between the two of us, we both felt her hot body full of wet anticipation. Star allowed big Rod to touch and play with her highly stimulated; wanting bald vagina, for the first time and it drove me crazy. So with my permission, Star was playing with his very large and erect penis through his jeans, rubbing it back and forth slowly and so erotically which made his jeans seem like they were about to burst at the seams, she was rubbing it harder and harder and that was getting all of us very excited.

I asked my Star "wouldn't you like to at least see it?"

At this point she was getting so horny with both men pressing firmly against her, we were both giving her masses of lust and attention, Star pulled his throbbing penis out of his pants revealing it.

Wow I almost fell over backwards it was HUGE in comparison to mine, it seemed to be like nine inches long by about three inches girth, massive for a short white man.

While Star had that great horny pulsating rod out, I just couldn't help myself I had to ask her if she would like to suck on it. And she did ever so slowly and very teasingly, as she looked seductively at me she slid her tongue up and down that thick and pulsating shaft, TEASING the hell out of me as I watched her very closely; with my pants bulging from excitement Star was using Rod's rod the way that she wanted it.

She loves to tease the hell out of me with another man's cock, especially while sucking on them, licking up and down the shaft like a yummy chocolate ice-cream then to nibble or bight on the swollen and dribbling head, Star would give me a look, one that she knew I would catch onto. Purely because I knew what it already felt like.

That night at that point the lounge had started to get a little uncomfortable with all the arms, legs and body parts everywhere, it wasn't very long before we all decided to go upstairs to our bedroom and have sex.

So once we were in the bedroom, we couldn't help it we had to rip our clothes off all except Star's Lingerie, we were horny as hell as we all laid on the bed together fondling and kissing Star, with "no bisexual tendencies" we were in total bliss!

Star sucked and sucked that tremendous throbbing rod, and I loved to lick her super wet pussy, dripping every drip of her lust it was making me harder, I felt like I was going to split my foreskin from my manhood. I slipped my rock hard penis deep within her loving beautiful pussy, as deep as I could, ever so slowly while I watched her sucking and licking and teasing me with that huge rod of his.

It made me want to take my love-making tool back out of her and watch Rod have Star, while I got sucked and licked just the way he was having it.

Whenever I could see Rod's manhood, it was bulging with masses of excitement, I thought it was excellent, to be seeing both of them going at it and getting excited like that, I needed to swap my position, that way Rod would have his very first chance to actually feel Star's beauty from inside.

He surprised me though because with all the anticipation and lustful desires he had, he absolutely had to taste her first, he prepared himself by looking at her inner beauty for a while, almost as though he had never seen anything quite as nice before, because Star was as bald as a baby. Star decided to be pubic hair free for many years, which was just the way I loved it, when he finally pressed his lips against her dripping wet with desire pussy, he just couldn't stop he would run his tongue all over it and deep inside, making sounds like he was sucking hard almost as if he was vacuuming her love juices down his throat.

All this time Star had my heavily swollen rock hard cock deep in her mouth, sucking me like she was trying to suck through a straw which was blocked.

Rod chose for his first position, the missionary position, and Star's legs where spread very wide apart her vagina was dripping with love making juices. I couldn't stand watching their faces, which where full with a look of ecstasy without knowing how rod was feeling. So I asked him while he was doing it, to tell me what it felt like to him and was he enjoying her?

Rod told me it was "excellence at its best". He slid his powerful penis slowly in and out of her, banging her hard and deep, which has always been the way Star liked to have sex, Star was never one to like doing it very fast, there were certain times when "looks of ecstasy" that Star was giving me while she had craved being pumped by that wonderful specimen of manhood. So large and pulsating with extreme lust it was driving us all to the extreme.

Rod never used a condom, which was good because Star's pussy hated condoms, her sweet love patch just loved to eat up a hard man with loads of cum, just like there was not going to be any left for tomorrow it would guzzle it, at one stage their jolting from Rod's banging away at Star's super wet pussy jolted me out of the action but just for a short moment.

Rod loved to put Star into different positions; they would go from missionary position to having Star ride him on top, then change to Doggie style.

All with me stealing whatever action I could from such an enormous three-way lust pile. Every time that I had a turn of loving what I was trying to share, it wouldn't take me very long before I would pull out of her loving sexual beauty, and erupt like a volcano blasting a massive load of me all over her.

Star while fucking Rod had whispered to him, about a part of my fantasy, the part where Star gets two men in the vagina at the same time, Star was sitting on that big manly penis while she was riding straddled on him; and feeling in control. I don't know what Star said, I couldn't hear it, or what Rod's comment was, but I can only assume it would have been a strange one.

Rod obviously had a bit of experience in having a threesome, because he happened to have the answer for how to do it, or maybe he was just to sexually stimulated with what was going on that he was willing to give it a try no matter what way it went, he was already inside of her.

So what would he have to lose?

As Rod was lying down on his back, he lifted Star on top of him with very little effort; Rod's strength was very exciting almost exhilarating to Star. He was making Star-dripping wet, and before I knew what both of them had planned, while Star was still straddled on top of Rod facing towards him. Star lent backwards toward me, and asked if I would come over close to her please? I was there in a flash.

Then Star asked me to put my extremely hard penis inside of her with him, and for a moment there, I thought she was asking me to put my tool in her rectum, but boy I was wrong, Star wanted me in her vagina with him. I didn't quite know what to do, or how I was going to manage that, especially amongst all their body parts, that I literally had to fumble and hover over.

I guess if there were a video camera I would have won 'funniest home videos'.

So armed with my hard, and throbbing penis, that was fully loaded and ready to fire, I placed it as close to her vagina as I could, then I let them do all the work, the two of them, slid around and positioned themselves ready, to the stage where, a small push and I slipped inside Star.

I was in her tight, wet, 'penis filled vagina' with Rod; wow it felt wonderful to me!

It didn't take me very long of being in there before I pulled out and spurted a huge load all over her back as Rod continued fucking the hell out of her, this interaction didn't take long before Rod pulled out and squirted his massive load all over Star, although with just another touch of her hand to both mew we were back up and wanting more, it was obvious she enjoyed it enough to want more straight away. We ended the night after each of the men pleased her four times, but we asked for more of this pleasure to happen next weekend and Rod was happy to oblige.

Avid -

AD FREE CUCKOLD NEWS!!